We at Eau Gallie Veterinary Hospital know that, just like people, our pets sometimes need specialists too.
These are some of the clinics that we recommend when your pet is in need of a specialist.
Aloha Pet and Bird Hospital
Avian and Exotics
Diagnostic Imaging, Physical Rehabilitation, Chemotherapy, Acupuncture, and more.
968 E. Eau Gallie Boulevard
Indian Harbour Beach, FL 32937
(321) 777-6444
www.alohavet.com
---
Animal Eye Specialty Clinic
Board Certified Veterinary Ophthalmologists on-call 24 hours a day and 7 days a week.
Locations in Melbourne, Stuart, West Palm Beach, Deerfield Beach, Fort Lauderdale, and North Miami Beach.
www.animaleyespecialtyclinic.com
321-255-0331
---
Animal Emergency and Critical Care Center of Brevard
Specialists in: Avian and Exotics, Cardiology, Dermatology, Internal Medicine, Neurology, Rehabilitation, and Surgery.
Advanced Diagnostic Imaging
2281 Eau Gallie Blvd, Melbourne, FL 32935
(321) 735-5365
http://www.centralfloridaanimaler.com/
---
Animal Specialty Hospital and Emergency Hospital
Internal Medicine, Surgery and Animal ER
5775 Schenck Ave Rockledge Fl 32955
321-752-7600
---
Affiliated Veterinary Specialists
Specialists in: Surgery, Internal Medicine, Medical Oncology, Radiation Oncology, Neurology, Radiology, Physical Rehabilitation, Dentistry, Behavior, and Acupuncture.
Locations in Maitland and Waterford Lakes.
http://www.avsspecialists.com/
---
Animal Cancer Care Center
Oncology
901 Jordan Blass Dr.
Melbourne, Florida 32940
http://www.animalcancercareclinic.com/
---
Exotic Animal Hospital of Orlando
Avian and Exotics
Laser Therapy, Grooming, Surgery, Boarding, and more.
24 Sturtevant St, Orlando, FL 32806
(407) 286-3484
http://www.orlandoexoticveterinarian.com
---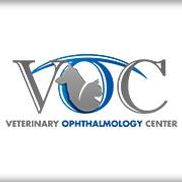 Veterinary Ophthalmology Center

The Veterinary Ophthalmology Center staff is committed to providing our patients, clients, and veterinary partners with the highest standard in animal eye care
11309 Lake Underhill Rd #104, Orlando, FL 32825
407-329-3336
---
Superior Veterinary Surgical Solutions
Dr Jeff Christiansen
Superior Veterinary Surgical Solutions provides the advanced diagnostic and treatment options you would expect from a boarded surgeon and a specialty/referral hospital, but in a more affordable and convenient manner.
https://www.superiorveterinarysurgery.com/

---
Veterinary Dermatology Center
9901 North Orlando Ave.
Maitland, Florida, 32751
Phone: (407) 629-0044 x2
Fax: (407) 629-0602
Email: info@vetdermcenter.com
---
Orlando Veterinary Dentistry
www.orlandoveterinarydentistry.com
225 Waymont Ct Suite 111
Lake Mary, FL 32746